VenArt Clinic started its activity in early 2013. We started from the idea of providing patients with minimally invasive outpatient venous vascular surgery services. In many countries where such methods are used, the results are exceptional.
Naturally, over time we have developed our range of services and now offer minimally invasive, laparoscopic and endoscopic surgery for several surgical specialties, with patients recovering faster, pain-free or with reduced discomfort.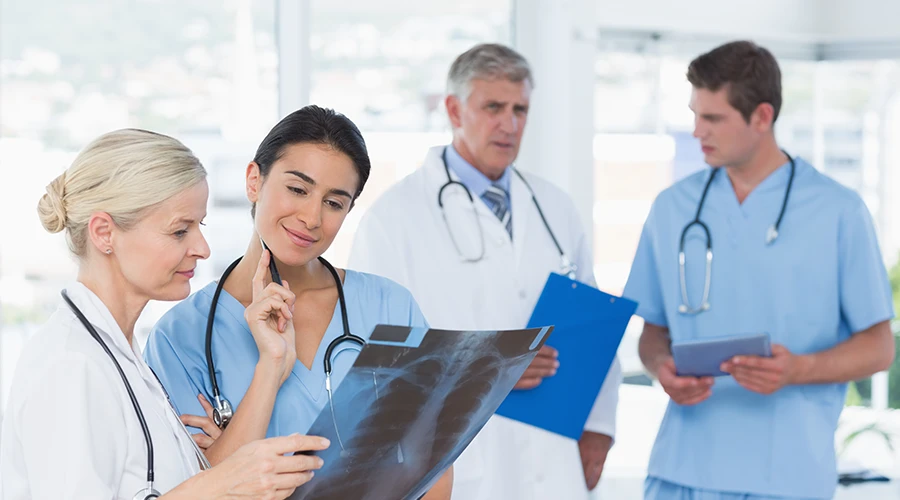 The following principles guide and define us:
Patient management: we take all requests and provide the necessary information to diagnose and treat the patient. The patient is at the Centre of the medical act from the beginning and throughout the process.
Accurate diagnosis: we collaborate with doctors who have long experience, most of them with international training in renowned medical centers.
Treatment plan: targeted, appropriate and personalized to maximize the beneficial effects of the medical treatment.
Short, medium and long-term follow-up of patients to minimize the occurrence of possible complications.
In the case of surgery: correct and accurate information on the benefits and risks involved. We recommend carrying out all the necessary tests and investigations beforehand to minimize these risks so that the patient can make a fully informed decision about all the factors involved.
Modern and high-quality equipment and facilities. The consumables and supplies used in the clinic are from manufacturers who have established themselves as world market leaders in the field of medical equipment and supplies.
Continuous training of medical staff to increase their knowledge and update them to the level of excellence.
We know that sometimes the visit you make as a patient to a healthcare facility can be stressful, but we are here to help you and make the experience as friendly and enjoyable as possible for you and your loved ones.
What do our patients say:
Professionalism & punctuality are the words I have for this clinic. I was very impressed with all the staff. Congratulations!
I was recently in this clinic! Congratulations on all you do for your fellow man! But I especially want to thank Dr. Iuliu Cătană, an exceptional doctor!
The only thing I can say is EXCELLENT! Glad to see excellence at home, not just in the "west" where I had the opportunity to see it. Congratulations!
At the VenArt Cluj-Napoca clinic I met two special people: Dr. Iuliu Vlad Cătană and Dr. Raluca Seiche, who besides their professionalism showed a lot of understanding and empathy towards my son, who was a special case. Thank you to the whole team!
Thank you all and from the front desk and the proceedings room. I'm five days in and so far so good, I'm waiting for the month to pass so I can go for my check up. I highly recommend the steam method to those with varicose veins! After two years I feel great, I'm finally wearing short dresses.
I was operated on for inguinal hernia, laparoscopically by Dr. Bogdan Amza. The scars are no longer visible, 2 weeks after the operation I was able to go back to work. I recommend with all confidence! In addition to being a consummate professional, Dr. Bogdan is an extraordinary man.
I was operated 8 months ago for ovarian cancer and I thank Dr. Oleg Cebotari for saving me and thanks to him and God I am with my children and family. Much respect to the doctor, and trust him because he is an exceptional man.