What is abdominoplasty?
Abdominoplasty is a procedure that flattens your abdomen by removing excess fat and skin and tightening the muscles in the abdominal wall. It can also remove stretch marks and excess skin that have occurred as a result of pregnancy.

This surgical procedure is also known as a tummy tuck.
How much does abdominoplasty surgery cost?
Because each procedure is customised to the patient's needs and preferences, the cost can vary. During a consultation we will provide you with all the information you need to make the right decision for you and at the same time, we will decide if surgery is really necessary or if we can find other less invasive solutions that can give the same results. All the answers to these and other questions you may have will be answered during a discussion with our plastic surgeon.
Where can I have abdominoplasty surgery?
At the moment, abdominoplasty surgeries at VenArt Clinic are performed exclusively in Cluj-Napoca, but our patients come from different parts of the country: Bucharest, Brasov, Timisoara, Oradea, Iasi, and so on. For more details and appointments please contact us using the contact details on our page.

What results can I expect following a tummy tuck?
In general, patients are very happy with the results of abdominoplasty surgery. Due to patient confidentiality we cannot display their before and after pictures on the clinic's website, but you will be able to see them during your consultation (the pictures do not contain the patients' faces). Depending on the agreed method, the final result of the surgery is a flat, firmer abdomen, a slimmer and curvier waist, more beautiful and firmer buttocks.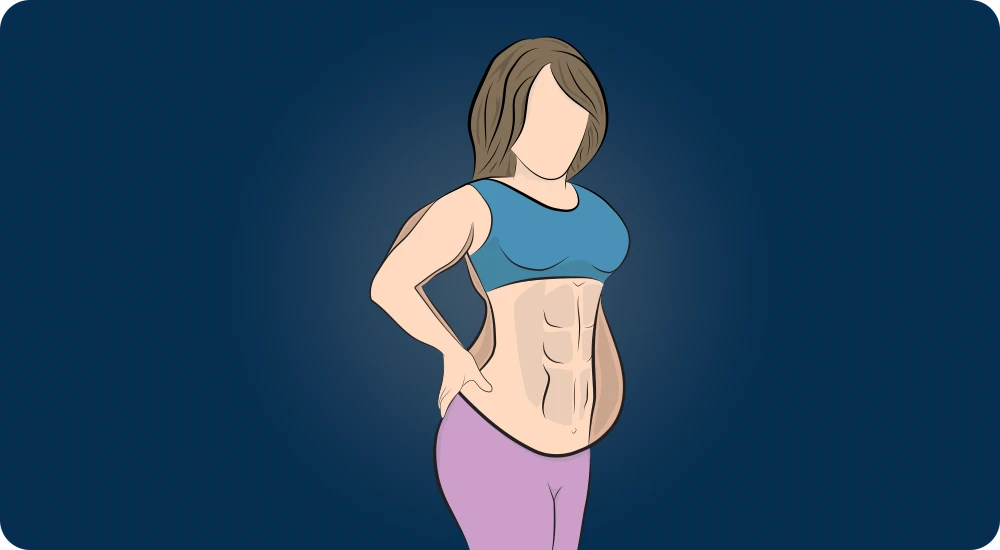 Are there any risks associated with this surgery?
Venart's team of plastic surgeons have extensive experience in performing this procedure and the rate of unwanted post-operative complications is low. If the operation requires support of any kind, we have surgeons who are part of the team and are available to assist at any time.
How long does recovery take after abdominoplasty?
The post-operative recovery period is influenced by a number of procedures to reduce pain and inflammation, which if not adhered to, can lead to an increase in healing time. The average recovery period is 2-3 weeks, during which time you are restricted from activities that involve some degree of exertion.

In the days immediately after surgery, you will experience some degree of pain and swelling, which normally occur after surgery and for which you will receive medication to relieve. Your doctor may recommend treatment to help with scar relief.
Is it possible to have a small tummy tuck?
In the case of a tummy tuck, you can opt for a full or partial abdominoplasty.
Will I be left with scarring after surgery?
The scar left after an abdominoplasty is as small as possible. Modern techniques used by our surgeons, such as the laparoscopic method, allow doctors to operate using extremely small incisions compared to methods used in the past. The location of the incision also helps to minimise the visibility of the scars as they are hidden under the bikini line and not exposed to view.